Display mouth-watering visuals to help engage with your customers
Outdoor menu boards that really stand out
Fingermark drive-thru menu boards allow you to deliver bright and brilliant messages, grabbing the attention of every customer. The agile interface allows you to display your menu, promote offers and advertise daily deals, all with smooth, seamless playback.
Giving your customers a high-quality visual experience at the drive-thru allows you to deliver targeted offerings along the customer's path to purchase, which provides a better service experience, builds loyalty, and contributes to higher returns to the bottom line.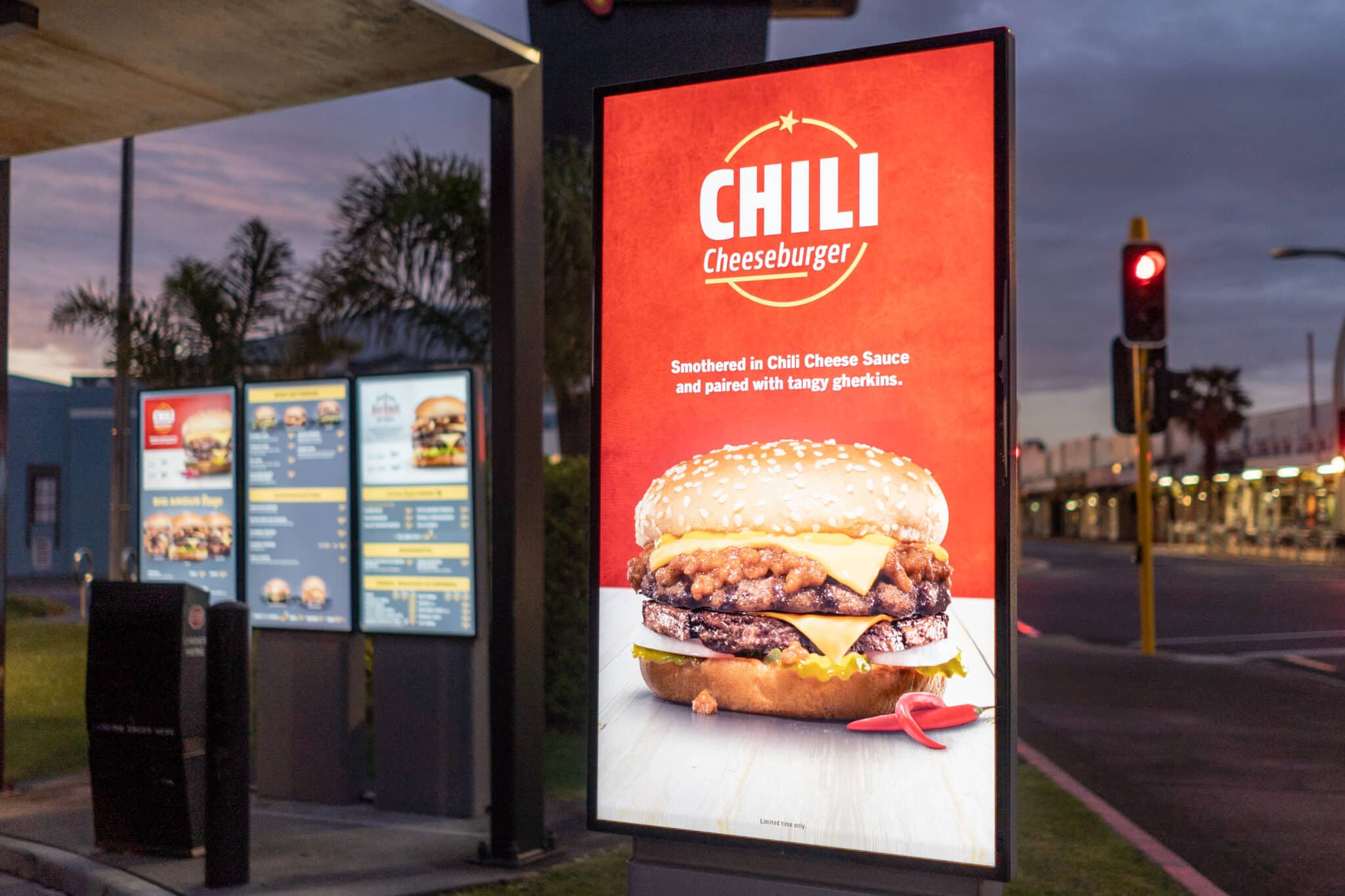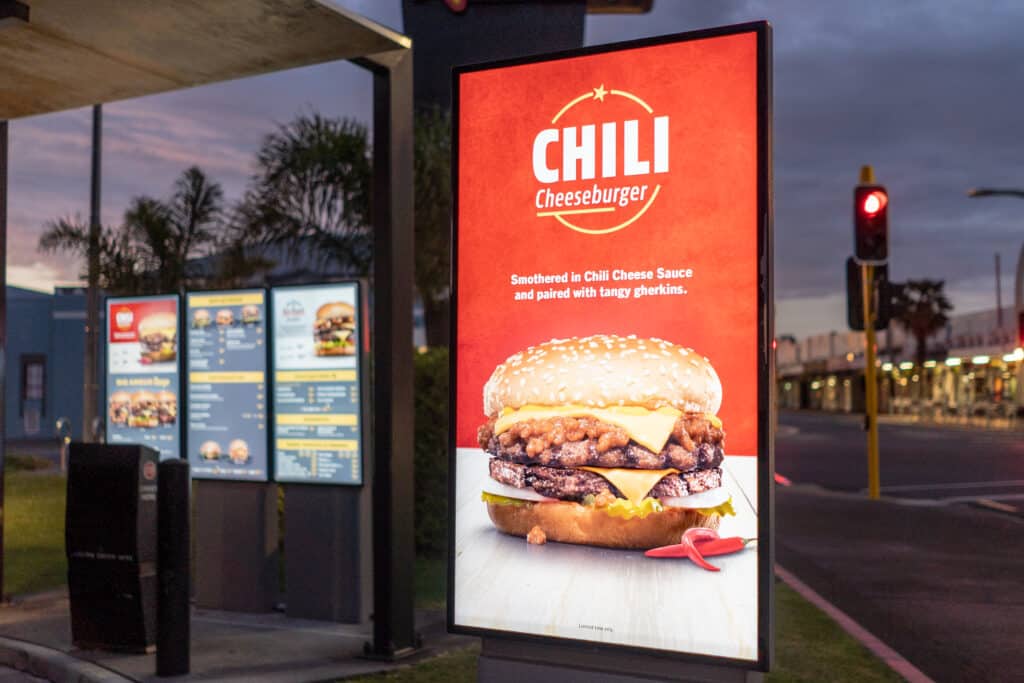 46" outdoor digital display

Advanced color accuracy and brightness

Smooth and seamless content playback

Displays content vividly, even in direct sunlight

Optimised protection in a variety of outdoor conditions

Remote management and telemetry

Powerful protected security

Can be synchronised from your head office at your discretion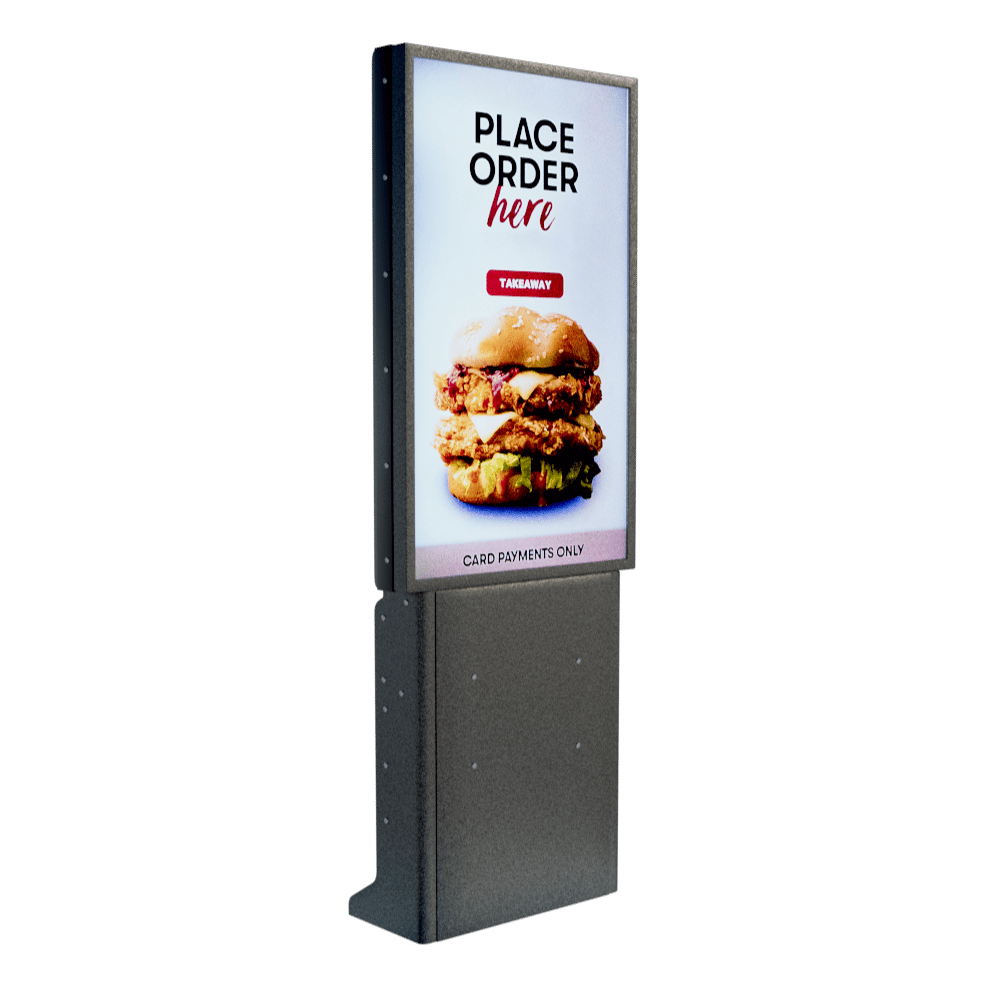 Dynamic digital menu boards for superior customer engagement
Fingermark indoor digital menu boards are designed to stand out in busy environments. They will engage customers with high-quality visual content that showcases the menu, promotional offers, and daily deals.
The digital display allows you to present dynamic, targeted, and agile content which synchronizes with the daily operations of the restaurant. Superior visuals with targeted messaging to provide a better customer experience and increase sales.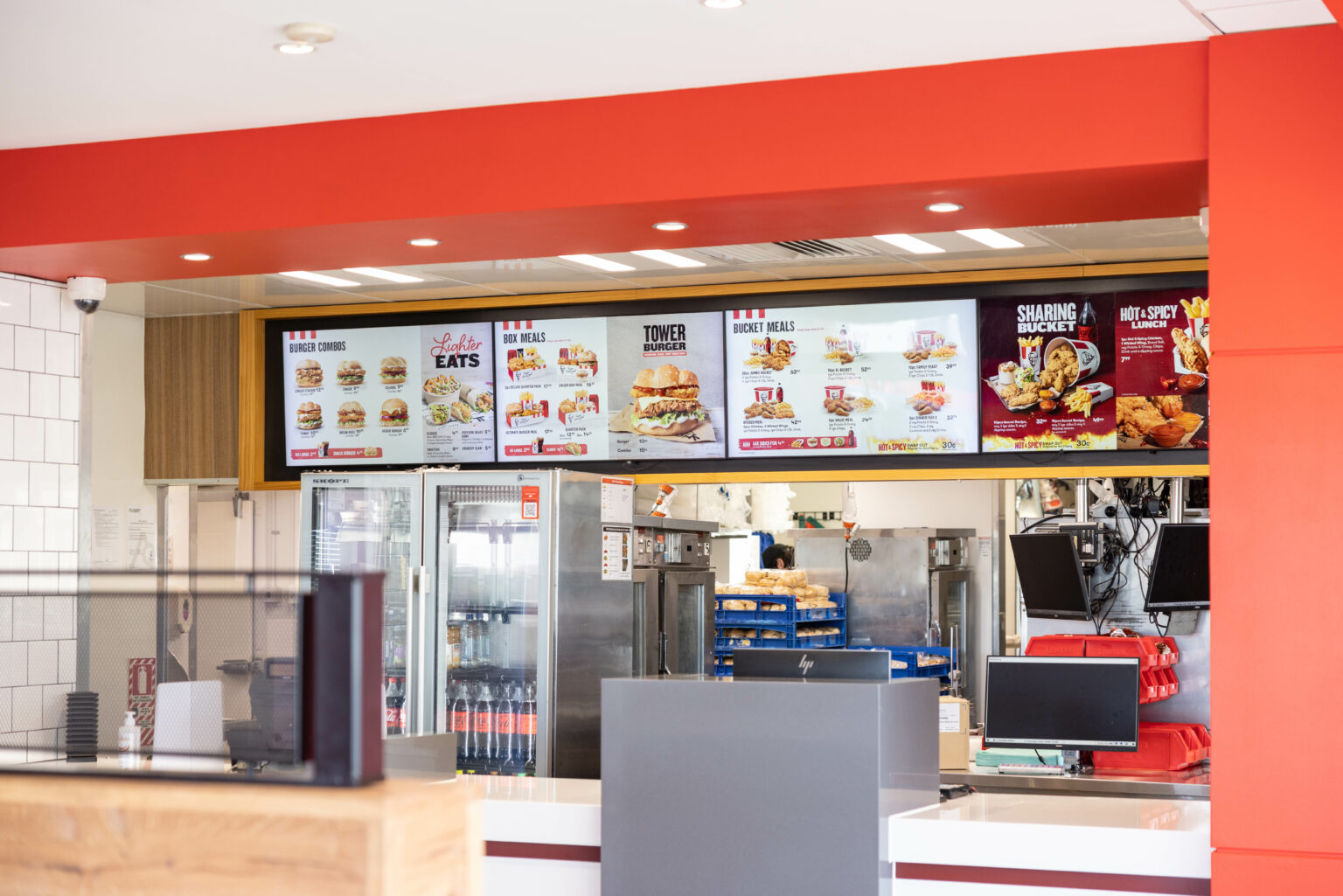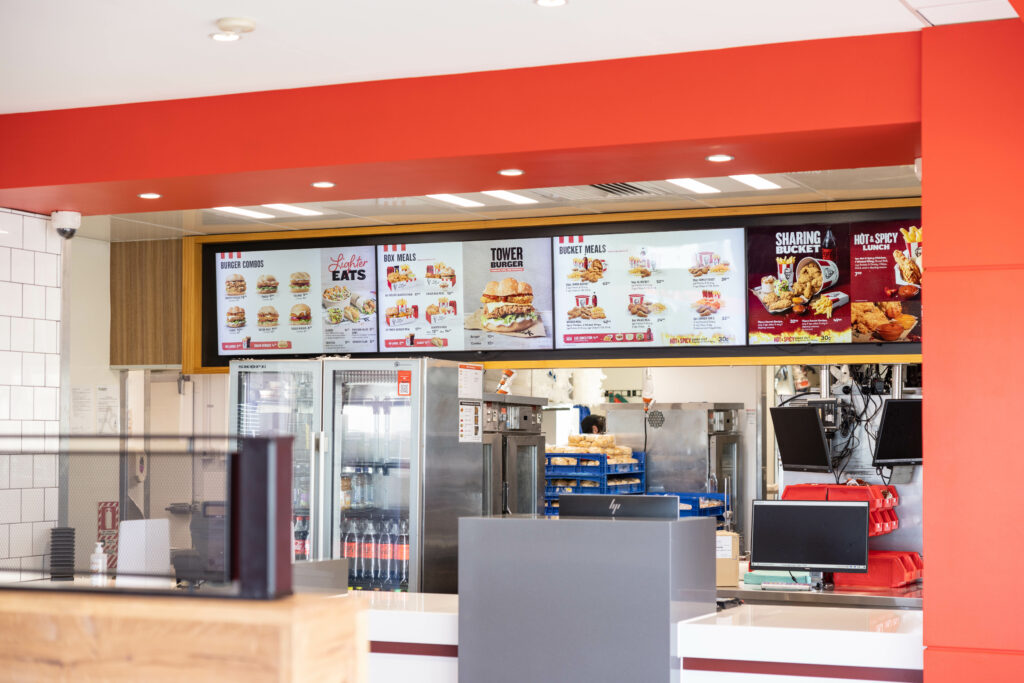 Advanced color accuracy and brightness

Smooth and seamless content playback

High-definition display delivers content with impact

Full control of your menu and in-store promotions

Content can be synchronized remotely

Can be integrated with major POS and payment providers

Designed to operate in varying conditions from the kitchen to the restaurant